Remember the Magic 8 Ball?  Invented in the 1950s, it allowed you to ask a 'yes or no' question and receive one of 20 possible answers.  You would start with the window side down, take a deep breath, and pose your inquiry.  This would be followed by either a shake (frowned upon for the bubbles might interfere with your answer) or flipping the window side up to reveal the highly awaited response. There would be a moment of cautious ambition as the icosahedron twisted in the dark blue liquid, tapping lightly on the window just about to reveal the clarity or direction you sought.  Sometimes responses were very clear like, "It is certain", to much cloudier ones like, "Reply hazy, try again later".  Try again later?  Now that's just cruel.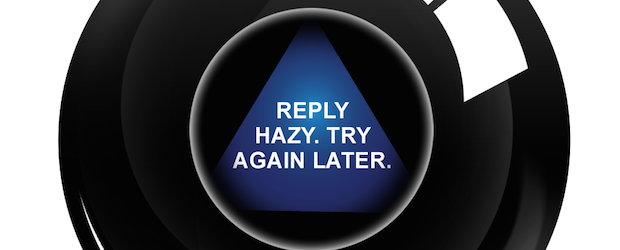 I've felt a bit like a Magic 8 Ball lately.  Many of my clients, family and friends have come up to me and tried to give me a shake or two for an answer on what they should do in regards to real estate in 2017. Hey Sam, do you think I should…
Sell my home this year?
Buy a home this year?
Sell my income property this year?
Buy an income property this year?
No one has attempted to flip or shake me yet, and they really shouldn't as I'm a pretty big guy, but in the spirit of that whimsical black sphere I felt inspired to answer nonetheless.  Let's take it one question at a time.
Should I Sell My Home This Year?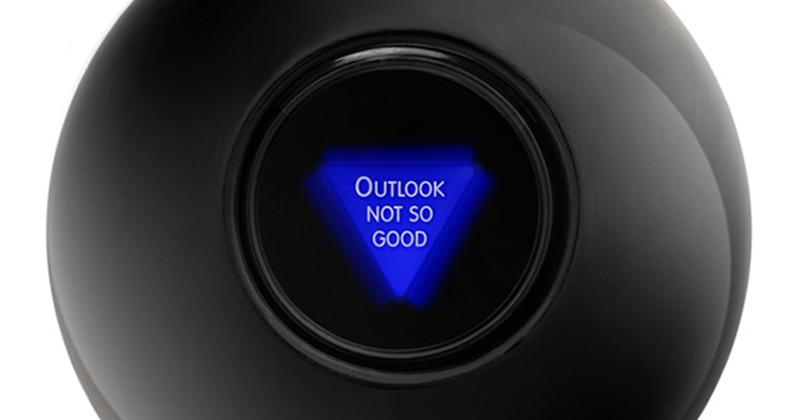 Why 'Outlook Not So Good'?  This all depends on your current situation.  If you are looking to exit with maximum equity that moment in time is rapidly running out.  For many years coming off of our steady recovery from the 2008 crash we have seen a consistent increase in home values.  In some areas of Ventura County they even have reached very close to the values seen just before things came crumbling down.  Conversely during the tail end of 2016 there have been signs of leveling off and settling in home vales of closed transactions. Your 'outlook' would improve if you choose to price your home correctly.  In year's past agents could look at recent sales and price a home 5-10% over the last closed sale and get a bevy of buyer activity without issue.  For the first time since the recovery began I'm seeing overpriced properties sit for months then ride the hellish roller coaster ride of price reductions until finally a buyer surfaces.  Sometimes one never does as the Scarlett Letter of Overpricing stigma couldn't be escaped.
The other challenge to the 'outlook' will be if your home isn't in turnkey or close to turnkey condition.  Most buyers are not showing interest in project homes, even with the growing popularity of home makeover shows, and would much rather just bring their toothbrush on moving day.  A contributor to this is that many buyers are going 'all-in' to qualify for home financing and just don't have the extra dollars set aside to open that wall up or remodel the master bath. What the 8 ball is trying to tell you home sellers out there is that if you are planning to sell and are wanting the most equity you can muster before the next cycle, get going now!  Make the fixes, add some polish, and get a sign in the yard as soon as you can.  I feel the outlook will get hazier as the year goes on.
Should I Buy a Home This Year?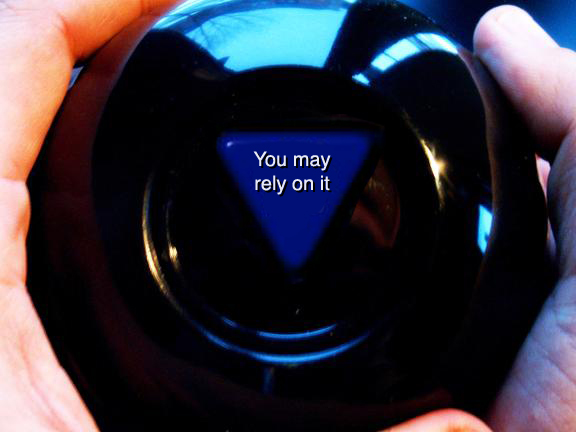 Yes, the somewhat ambiguous answer is that 'You May Rely On It'.  It isn't a 100% foolproof plan at this point and much depends on your personal financial situation, but the honest truth will always be that real estate is a great investment for you and your family's future.  Here are a couple of points to consider before moving forward.
First, prices are going to come down a bit.  Great news for those buyers that have been on the fence and feeling a bit priced out of the market lately.  As my grandfather always said, "Buy the cheapest house in the best neighborhood and you'll never be disappointed".  Finally, I feel that this mantra will be possible again in Ventura County.  Yes, the market might be a little thinner in inventory which can drive the price up, but if you are willing to be a little more flexible on condition to get the deal on the home in your neighborhood of choice, there will be some of those up for grabs in 2017.
Second, competition is thinning out.  Interest rates are most likely going to continue to rise which could make a huge difference in the amount of money you can qualify for on a home loan.  An 1/8 of a percent can be tens of thousands of dollars between you and your dream home.  For those buyers who are on the borderline of qualifying will get the unfortunate news that they will need to sit on the bench for a while and rent until they can improve their financial standing.  If you are one of the lucky ones who can handle an extra point of interest to you goes the spoils of victory.  Find the home you like without the feeding frenzy at the price you want to pay.  It will be a beautiful thing and you can always refinance down the road should rates come down in the future.
Finally, take note of your timeline.  If you are looking for a quicker in-and-out this is not the best time in Ventura County to think this way.  For those looking to hold on to the property for 7-10 years, it is still a great time to find your castle.  You may rely on that.
Should I Sell My Income Property This Year?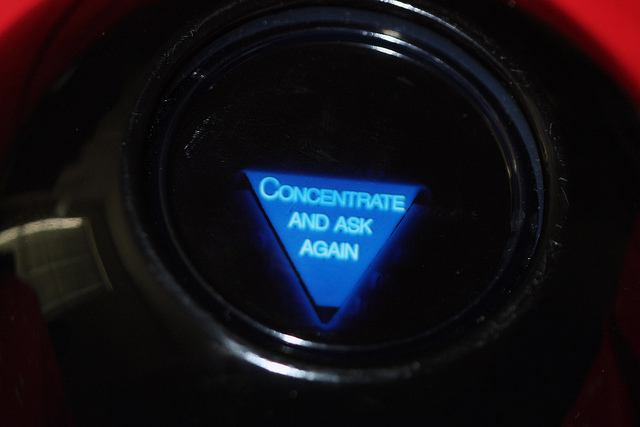 Now this is just cruel I know, but the answer to this question requires deeper thought and consideration.  If you are looking for just the right moment to sell your income property for maximum exit value I firmly believe you have found it.  A moment that should stretch over the next few years in my opinion.  The demand for income property is higher than ever in Ventura County for reasons I don't need to even mention.  Rents are at an all time high, vacancy rates are at an all time low.  Not a bad time to put a sign out and watch investor buyers seep up from every crack in the sidewalk willing to outbid one another for a piece of the action.  A triplex in Pierpont recently went up on the market and last I checked there were 8 all cash offers almost $20,000 over asking.  Makes perfect sense to join that party and I wouldn't blame you for it.
Where it might require a second ask for me would be the fact that there will be a plethora of new tenants not able to qualify for a home loan hitting the market here willing to up the rent ante.  Considering this would make me want to hold on to that precious income property a bit longer to see how far up it might go and cash in for the equity payday when things cycle back around.  So with that I ask that you concentrate and ask again.
Should I Buy An Income Property This Year?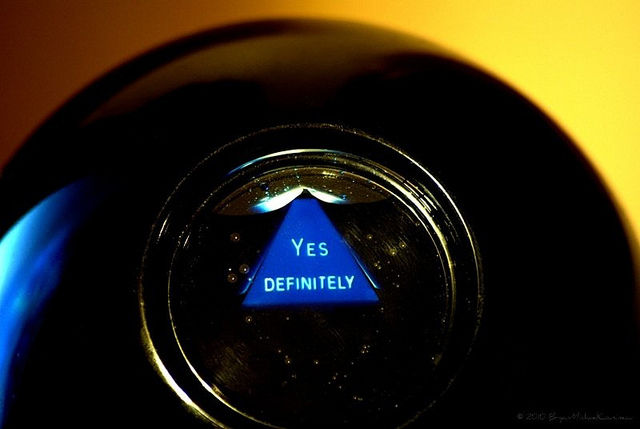 A resounding answer to the affirmative!  Ventura County boasts some of the most desirable communities to live and has been featured in many national publications in support of this.  Men's Journal put Ventura up there with longtime 'places-to-be' like Nashville and New Orleans last year.  This equates to many willing customers aka tenants that will be at the doorstep of your income property faster than you can say 'Craigslist'.  A scarcity in available places has created a bustling microcosm of activity that you could be in the forefront of. It gets challenging however as this is not new news and there aren't a bunch of properties currently up for grabs and when they do come on the market you are forced to battle with some folks that have some very deep, cash filled pockets.
If you have the sand to withstand a little healthy competition and work with an agent who has connections with investors (ahem, like the author) who can get you in on properties before they hit the market, you too could become one of the proud owners of income property and build or expand your empire at a very opportune moment.  Don't expect a deal unless the place has more mice than it does roof shingles, but the long term benefits surely outweigh you buying under market value.
The Answers You Seek
We can all admit that the future is not as clear as it has been in year's past when it comes to real estate and just like the dark, ominous Magic 8 Ball itself you might get a very different answer to the same question. The important part to remember is that you are at least asking the questions at all.  Don't miss out on the chance to empower your investment portfolio with real estate this upcoming year and be as inquisitive as possible along the way.  I'm always a shake or flip away, with the answers.