Selling your home can be a challenging and rewarding process.  It can mean change for the good, a difficult lifestyle change, or simply time to move on.  Whatever is motivating you to put your home on the market, it is crucial and highly recommended that you work with a real estate agent that knows the market and knows how to market.  See what I did there?  In all seriousness though, you do need a double-threat agent.  Dangerous when it comes to the subtle nuances of competitively pricing your property to get the most looks it can possibly get and skilled at knowing which marketing channels make the most sense to attract interested buyers.  Working with me and my team of experts you do have the best of both worlds.
You Want to Sell Your Home Fast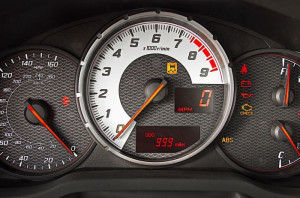 I've been across the table from sellers who have a very different idea of what their property should sell for than the market supports.  I get it.  Unfortunately, many of the upgrades, renovations, and other things you have done to your home over the years don't always equate to dollars upon sale.  Driven by ever-changing market conditions, economic factors, and even the different seasons can drive prices in different directions and if you aren't aware you could be in a tough position.
How I Will Price Your Home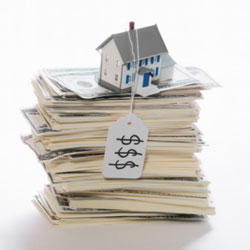 I believe in taking a look at the entire property – it's neighborhood, condition, recent market activity nearby, unique features of the home, and more – to come up with a number that makes sense within the current market conditions while still getting you top dollar.  Then, I closely analyze if the potential buyer pool is strong enough to potentially generate a multiple offer situation.  Together we'll agree on a price that gets you the highest dollar you can, while creating a feeding frenzy of interested buyers.
Don't Fall for the "Sure! We Can Sell Your Home at that Price" Agent
I can't stress enough how important having this conversation with your agent is and be careful to not be seduced by an agent who is willing to price the home above what the market supports.  He or she is simply saying what you want to hear and all you have done is delay your home selling and you being able to move on to your next chapter, buried a sea of price reductions, in and out of escrow, and potentially generating no interest at all.
I Market Your Home to Today's Buyer
Today's buyer is, more likely than not, finding their next home online.  76% of first time homebuyers are Gen-Y and we can confidently say that they are doing most, if not all their research via search engines, social media, and the like.

Zillow, Trulia, Craigslist and the list goes on and on as more and more homes are found and sold via online channels.  Makes sense right?  Most of us today are using the web as a research tool, then we find a local resource to help us purchase that product or service.  Real estate is no different, except you are dealing with a much more complex transaction than buying a pair of designer jeans or new juicer.  Potential buyers swarm these sites day in and day out and getting your home in that potent mix is absolutely crucial.
Social Media Campaigns Bring Buyers
Social media has quickly become one of the most exciting methods available for agents to market homes for their sellers.  Whether it be Facebook, Twitter, LinkedIn, Google+, Pinterest, Instagram we can find a network that will bring the right buyers to your door.  I'm an expert in this arena and bring social media marketing into my strategy for all of my listings.  The results speak for themselves.  Potential buyers are 'hanging out' online and I know how to reach them, even ones that aren't actively looking for a home.
Targeting Like Crazy
Have a waterfront home to sell?  I would use Twitter to track recent conversations of potential buyers talking about craving the beach lifestyle.  Is your home a perfect starter home for a new family?  I would use Facebook to target buyers who have recently had children.  I possess the skills to use social media and create out-of-the-box campaign ideas that generate buyer leads in ways they've never been reached before.   A common reaction?  'How did you find me?'  Quickly followed by, 'I'm so glad you did!'.
Use a Smartphone Lately?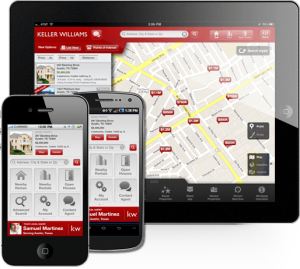 Over half of Gen-X and Gen-Y buyers found their home on a mobile device.  Millennials are even more tied to their phones to get information.  If your agent is not well versed on how to use online and mobile marketing to sell your home you can see the very large audience of potential buyers would miss this completely.  Compared to print, online marketing is more effective.
---
Let's Talk About Your Home
It all starts with a free, no obligation appointment to learn about your home and your situation.  To begin I need some basic information about your home so I may begin my research before we get together.  I'm a third generation Ventura Countian, so please remember I won't bug or pester you, I'm just a local real estate expert that is here to help. [optima_express_valuation_form] Thank you, I look forward to meeting you very soon.